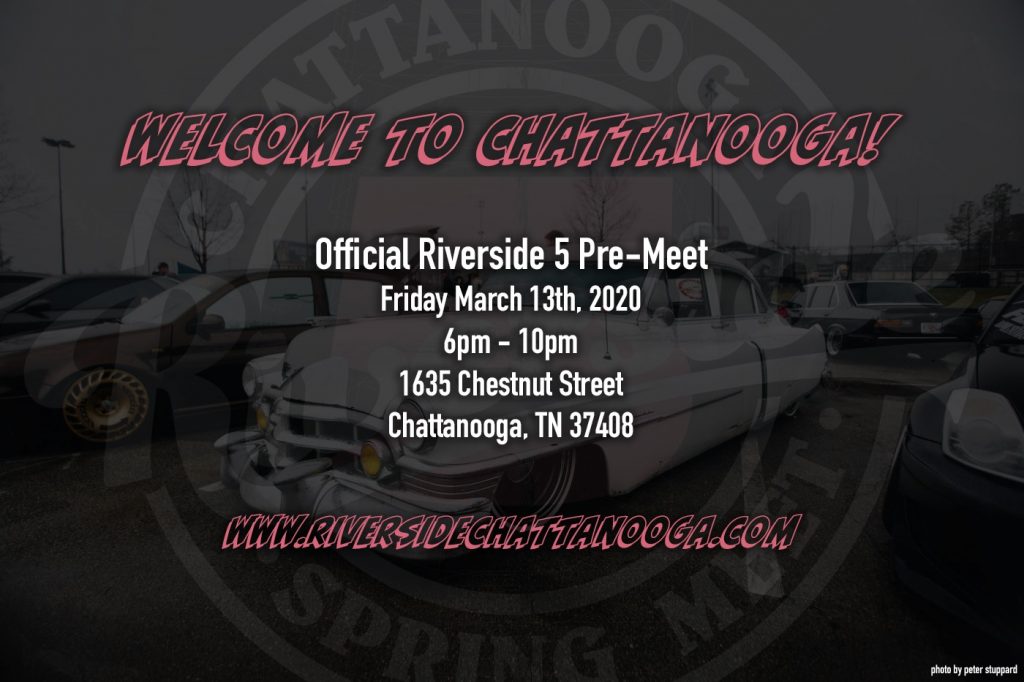 We are proud to present the official Riverside 5 Pre-Meet, "Welcome to Chattanooga!" at a new location, right across the street from the Pavilion. Join us on Friday, March 13th from 6pm to 10pm for food and fun.
1635 Chestnut Street
Chattanooga, TN 37408
Friday March 13th, 2020
6pm – 10pm
Absolutely NO BURNOUTS or REVVING!
Zero tolerance – you will be asked to leave.
First come, first serve parking.
Select spaces are reserved – no exceptions.
Pay for lot parking at the kiosk.
Free street parking on two sides!
Neighboring bars & restaurants: